Wi-Fi cameras can be a challenge to setup but are worth the effort. I have 7 Amcrest that are wired and one, my critter cam, that I kept Wi-Fi. I can use my iPhone's Amcrest View App, Microsoft's IE11 or BlueIris to control them.
What I found that is not included or explained properly in the Wi-Fi setup:
WiFi cameras like Amcrest are inexpensive "made-in-china" like most, and use 2.4ghz
The Apple iPhone cannot be forced to 2.4ghz. If the router uses 5 and 2.4 even with same password the iPhone will always use 5.
I had to disable the 5ghz signal at the router before the iPhone connected to the camera. If you don't select static IP then you got to go through the same setup the next time the power fails.
If you do not have a smartphone then use IE11 to control the camera. Neither Edge, Firefox nor Chrome work AFAICT. If interested PM me for details.
from iPhone's "Amcrest View App" live stream selection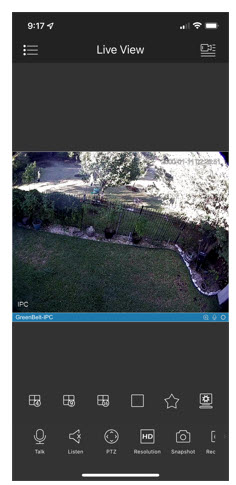 Actual live stream from my Wi-Fi critter cam on the right, left is wired camera. Software is BlueIris
http://162.204.3.199:81/
username guest
password guess