Ok fellow kitty people.....
Here's the lowdown on the kitty run.......
Went to Fleet Farm on Friday and negotiated some discount on the supplies with one of the managers......They knocked $1.50 per bag off of the Cat Chow and 9 cents a can off of the kitty food.......so with John's generous help, here's what we delivered yesterday to my friends at the Fox Valley Humane Association....
360 pounds of Purina's finest Cat Chow Complete Formula for the hungry kitty tummys....
120 cans of Science Diet Kitten Food for the little ones.....
24 gallons of bleach for cleaning and disinfecting....
8 jugs of Brisk no dye/no perfume laundry detergent....enough to do at least 600 loads of kitty blankets!!!
The folks at the shelter were truly appreciative.....the whole adventure made my day for sure!!
And here are a few pics............
First.....some recognition and a 'thank you' to Fleet Farm for their support by offering me a discount for the donation....(and I found out from Nancy at the shelter that they make donations directly to them too..)
Checking out of the loading dock....."How many cats do you HAVE???"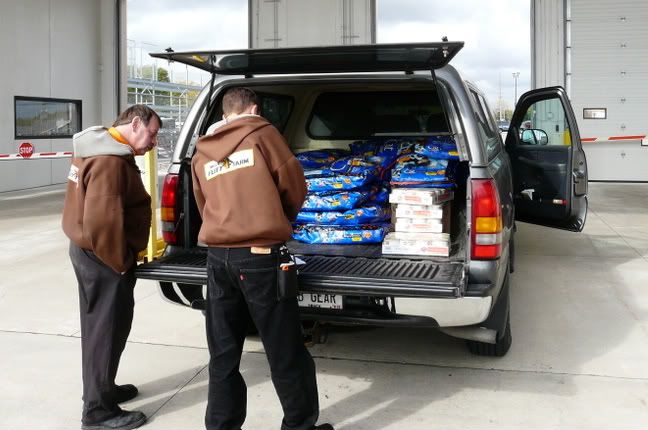 The kitty stash.........
John, The Kittyman, and Lori....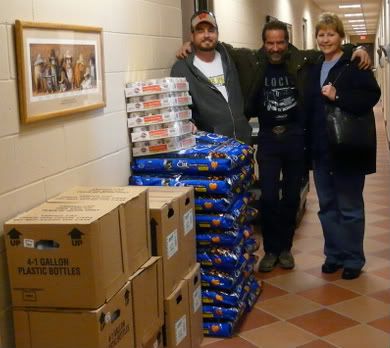 'Hey....let me outta here!!'
Big green eyes...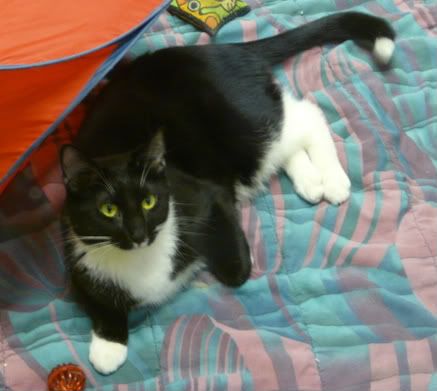 Just chillin'...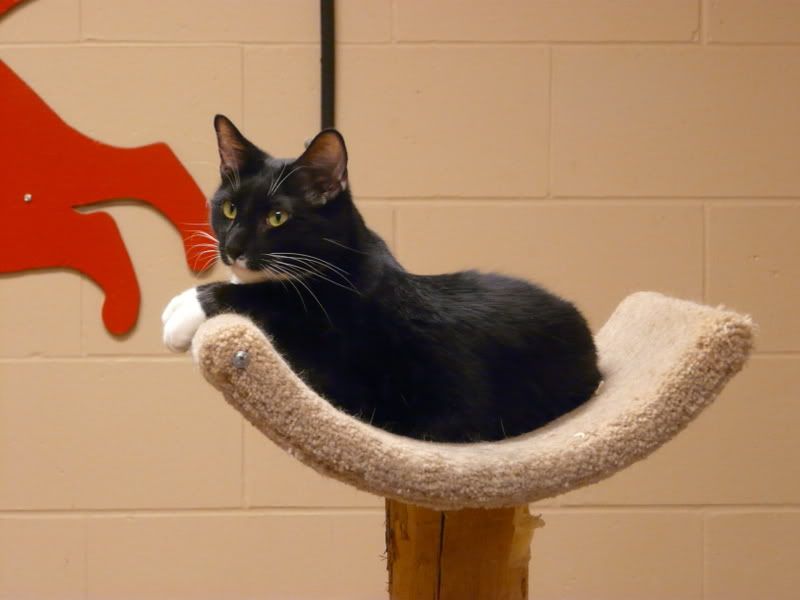 'You gonna just stand there lookin' at me, or ya gonna take me home?'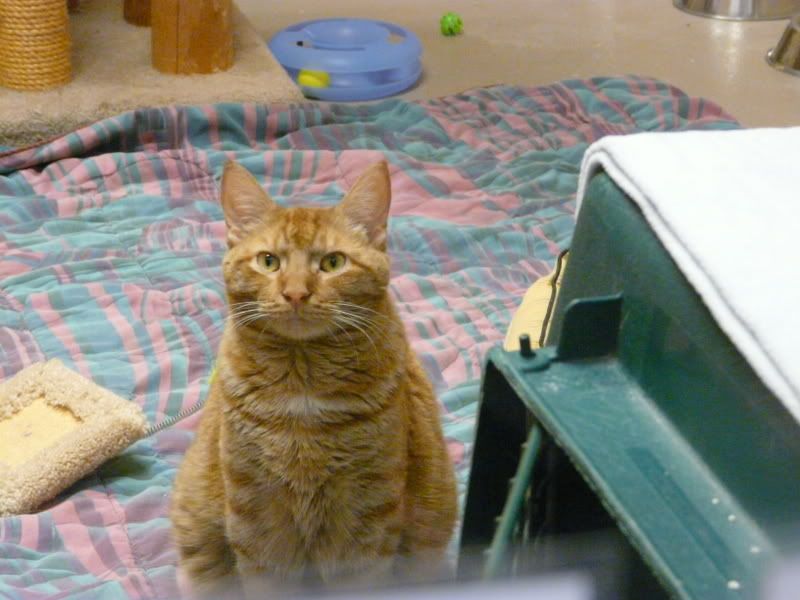 'Wanna be my Buddy?'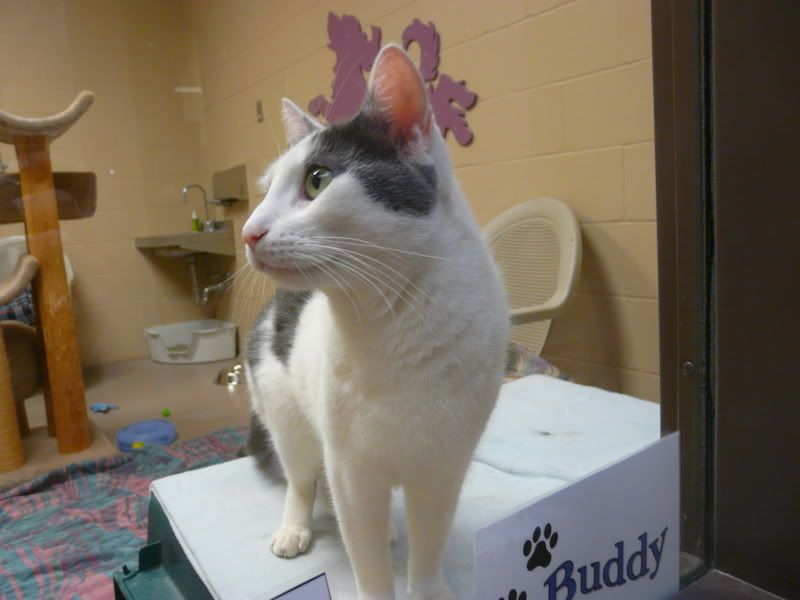 Lori test drives a couple of kitties...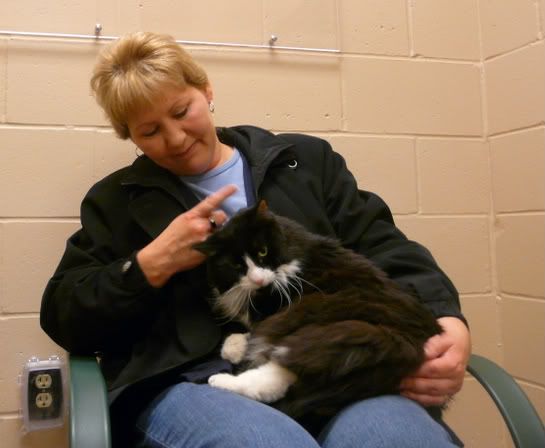 'Whazzup?'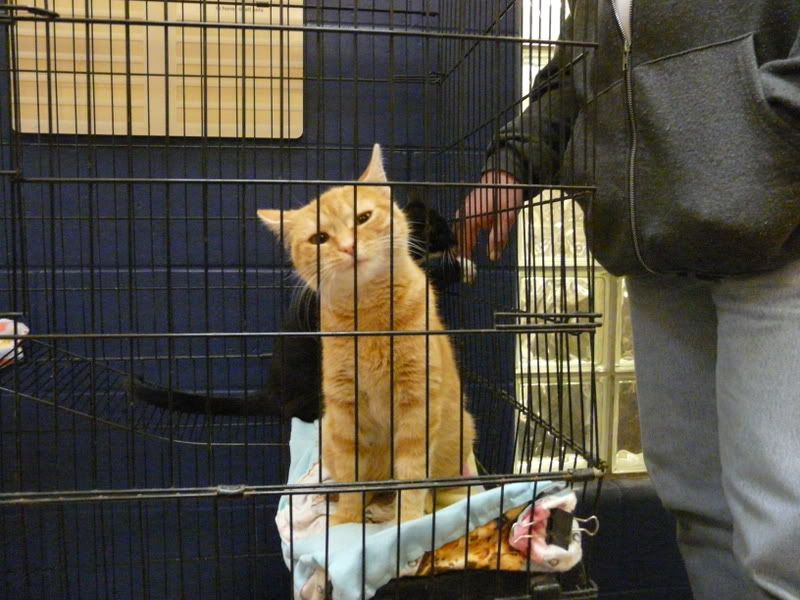 And always the kittens......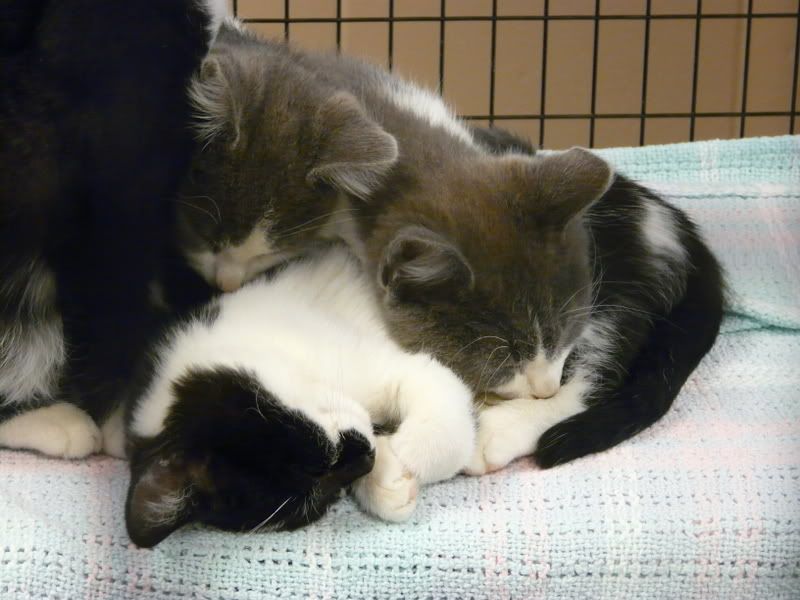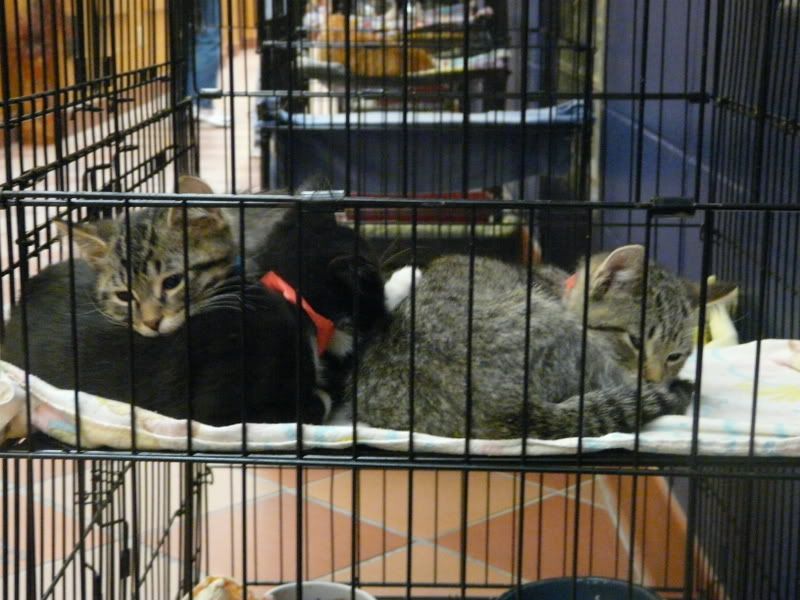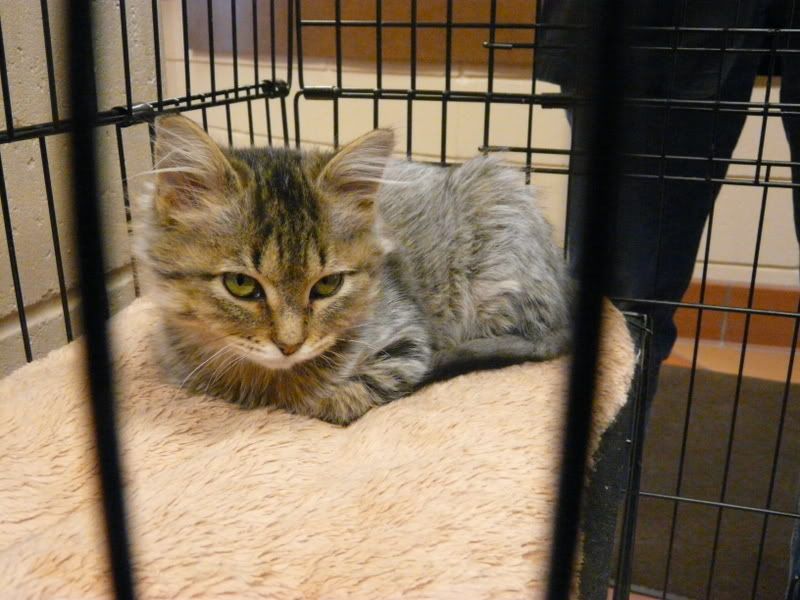 So maybe that will help you understand why my heart goes out to all these little lost souls and pray that every day a few more will find their way home.
The kittyman does what he can....
Best wishes to all of my fellow kitty friends and supporters.......
Mark
---
"Freedom is just Chaos, with better lighting." Alan Dean Foster