SETI@home Users Dedication to the Memory of Sir Arthur C Clarke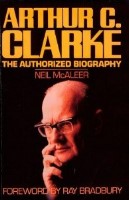 British born Author, Science Fiction Writer and SETI@home supporter Arthur C Clarke died on the 18th of march 2008 in his adopted home country of Sri Lanka.
Sir Arthur C. Clarke was one of the visionaries of our time. Through the vehicle of his research, time spent actively exciting the imagination of many people through his novels, stories and what was seen on the Big Screen. That vision is evidenced in a portion of the users here at Seti and many other BOINC Projects. Because of his belief in the chance that Seti could find that we are not alone in the universe. Sir Arthur C Clarke was chosen to represent Seti. His signing for information released from Seti to the public and other communications with other groups have provided a means that the lack of government/corporate funding should not kill a very important project. He inspired "us" as a single user here, that "we" together can make a difference.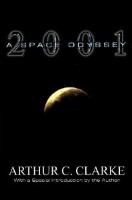 Collectively, we have read his books and many remember the first really visual look at the future 2001: a Space Odyssey. To an extent it set the bar for what the public expected as a viewed reality for movies and television with respect to Space and interaction with aliens.
He has touched our lives in a positive manor; we will miss that inspiration and help.
Our Greatest Respect,
Seti Users
Some links and news stories about Arthur C. Clarke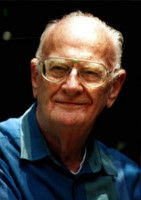 New York Times
dBTechno
CNET News.com
Guardian
InformationWeek
Space.com
Some youtube videos about Arthur C Clarke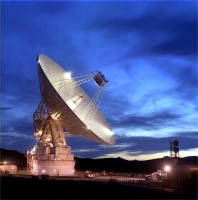 Sir Arthur C Clarke: 90th Birthday Reflections

Arthur C. Clarke in 2001

Arthur C. Clarke: 1917 - 2008

Sir Arthur C. Clarke Google Lunar X PRIZE Message
Some more relevant links;

The Arthur c. Clarke Foundation

www.arthurcclarke.net

Some thoughts about Arthur C. Clarke by SETI@home users
-----------------------------------------------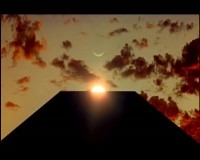 He was a great man who captured the imagination of millions. Its a great loss.
By; Johnney Guinness
-----------------------------------------------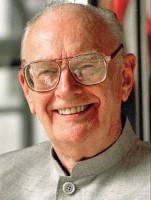 . . . a sad day indeed, he shall be missed to say the least
By Dr. C.E.T.I.
-----------------------------------------------
I have enjoyed his books...and have benefited from his technological vision...I will miss his presence on this planet...
Arthur C. Clarke...and the message he sent for his 90th birthday.
By; Daniel Michel
-----------------------------------------------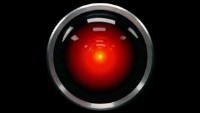 Rest in peace, Sir.
By; mrgrey
-----------------------------------------------
Sir Arthur was a great friend of this project. Rest in peace, Sir Arthur.
By; Fuzzy Hollynoodles
-----------------------------------------------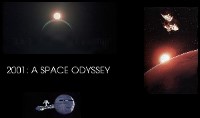 I won't say "I will miss him", because I never knew him. But I know I will miss his wonderful books, and that they will never be missing from my bookshelves. Thanks for the stories.
By; Ice
-----------------------------------------------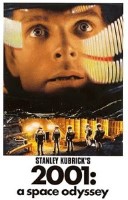 This is a sad day. The passing of a Very Great Person, he was concerned about many things in life (in many areas of science) that he felt important. One of those small things that he felt was important is Seti.

What is not known was that the Donation Letter for the current Donation drive (and others) were always sent to Sir Arthur Clarke for approval. One other thing that followed was a small check from Sir Arthur showing his support for the SETI@home project.

This year, there was no response when the letter was sent to Sir Arthur, now "we" know why.

Rest In Peace, Fair Winds and Following Seas!

or the mis-quoted, "Straight on until tomorrow to the first star on the left."

Regards

By; Al (pappa)
-----------------------------------------------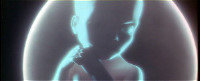 Arthur C Clarke was born in Minehead in Somerset (UK), a small town just down the coast from where I live.
A sad day indeed
By; Andy Worth
-----------------------------------------------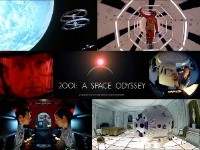 Arthur C's writings will now freeze in time, the fate of all of us.

Rest in peace
By; The Curmudgeon
-----------------------------------------------
A very sad Day and a very bad News.
SETI@Home loosed a very great Friend of this Project.
Rest in Peace Sir Arthur C. Clarke.


Regards SEARCHER
-----------------------------------------------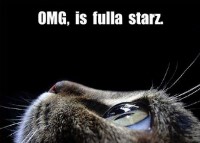 My heart is broken.

Team ACC - Arthur C. Clarke Fans

Sir Arthur C. Clarke
By; candorchasma
-----------------------------------------------
R.I.P

Greetings from Germany NRW
By; Sir Ulli
-----------------------------------------------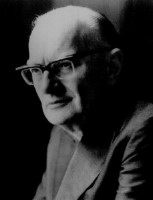 Just look up, my friends. farewell to our friend and benefactor Arthur.
By; msattler
-----------------------------------------------
This site provides a small glimpse into the impact Arthur C. Clarke had. Unbelievably impressive.
By; Philadelphia
-----------------------------------------------
Arthur C. Clarke now joins Isaac Asimov in the stars of our memories. My early years were very much shaped by both of those great men. They towered over SF in a way that is now unimaginable. I love the fact that they knew in a way that they were rivals but also knew that they were colleagues and they were, of course, the greatest of friends.

Both those great men were also the nicest, kindest and most generous people it is possible to imagine.

May not just their books and memory linger on but also their philosophy on life, the world and everything.

I owe an awful lot to both.
By; KWSN Ekky Ekky Ekky
-----------------------------------------------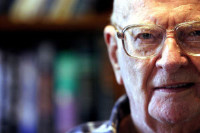 Arthur C. Clark was one of my favorite Authors. I especially remember one of his books of short stories, "Tales of The White Hart". Truly one of the great authors.
By; John McLeod VII
-----------------------------------------------
A great loss to science and fiction. His writing bought the two together in an exciting and accessible way..even now I use his short stories in my classes to help illustrate principles from physics to my students. I hope I can ignite their enthusiasm for the subject in the way his writing helped ignite my own.

"I don't pretend we have all the answers. But the questions are certainly worth thinking about.." ~ Arthur C. Clarke
By; Es99
-----------------------------------------------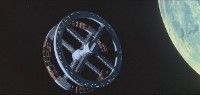 We have lost a true visionary, and I enjoy a lot of his books. But probably what impressed me the most was his publication in Wireless World, February 1945, was his proposal for Geostationary Satellite Communications.

By; Andy (WinterKnight)
-----------------------------------------------