Here's a quick and very dirty one I threw together just to see if it could be done:
Minimalism at its ultimate!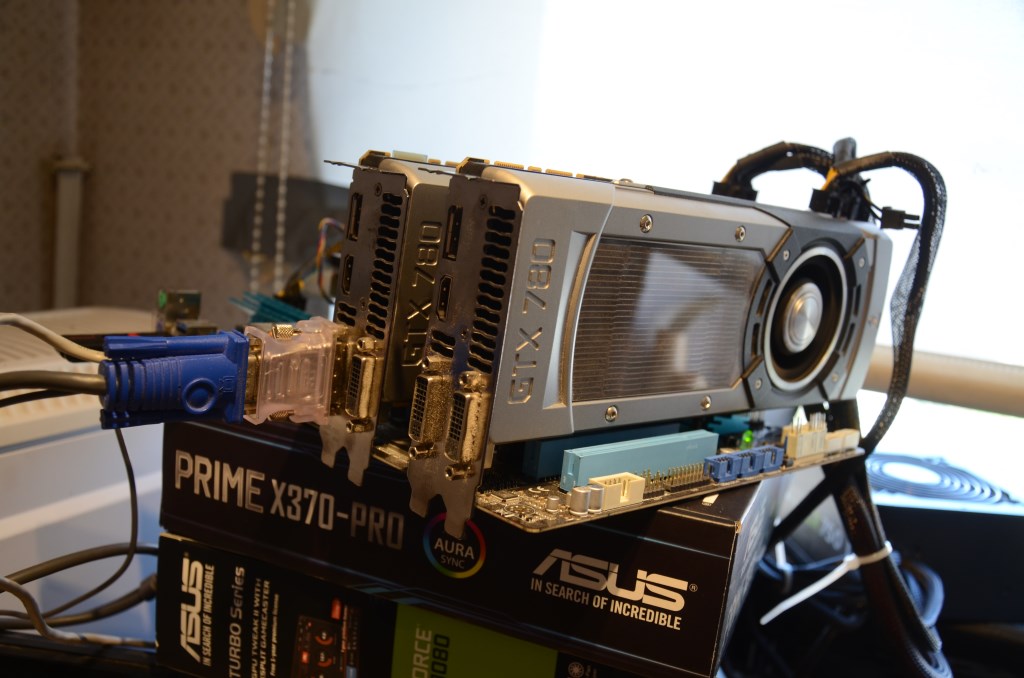 This was during commissioning, normally it runs without the monitor, keyboard or mouse connected.
Everything from my spares and trash box
Phenom x6
8GB RAM
16GB USB stick
Asus motherboard (I can't recall which one, but it works)
Two Asus GTX780
700W PSU (my spare)
It sits on the boxes so the hot air from the GPUs doesn't blow into the air-in on my daily driver which is lurking in the background.
Known to me as "Naked" for obvious reasons.
---
Bob Smith
Member of Seti PIPPS (Pluto is a Planet Protest Society)
Somewhere in the (un)known Universe?