Keith Myers

Volunteer tester





Send message
Joined: 29 Apr 01
Posts: 5563
Credit: 384,922,567
RAC: 1,029,682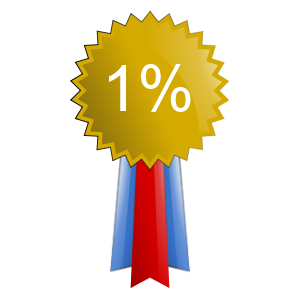 Well since the review and article was about business class workstations, I guess the "industry" in general was business. I gather they were probably thinking of content creators, science and most probably finance.
---
Seti@Home classic workunits:20,676 CPU time:74,226 hours
ID: 1893571 ·


ML1
Volunteer tester


Send message
Joined: 25 Nov 01
Posts: 9423
Credit: 7,359,227
RAC: 221


A few more EPYC benchmarks and various AMD news look rather good. All very cost effectively and competitively.
Intel gets trounced?
:-O
AMD EPYC 7551 Linux Benchmarks
One step below AMD's current top-end EPYC 7601 server processor is the EPYC 7551. The EPYC 7551 costs around $800 USD less than the 7601 while still being a 32 core / 64 thread part ... Ubuntu Linux performance compared to various Intel Xeon CPUs in our lab.

The EPYC processors we've tested now have included the 7601, 7251, 7351P, and 7401P... Intel Xeon systems ... included the Xeon E3-1245 v5, E5-1680 v3, E5-2609 v4, E5-2687W v3, Silver 4108, Gold 6138, and 2 x Gold 6138...

... than a dual socket Xeon Gold 6138 configuration, which often was losing out to the EPYC 7551 / 7601.

Overall if you are looking to build a high-end server around EPYC but trying to save some funds but still have a fairly hefty budget, the EPYC 7551 delivers very good performance relative to the 7601 while retailing for ~$800 USD less or obviously ~$1600 less if assembling a 2P system. While as previously shown, if you are on a budget the EPYC 7401P offers much potential at around $1000 USD with it being a 24 core / 48 thread processor for 1P systems and the 7351P a step lower at around $750 for a 16 core / 32 thread design...
AMD EPYC 7401P: 24 Cores / 48 Threads At Just Over $1000
... To no surprise, the EPYC 7401P delivers terrific value. The EPYC 7401P tended to outperform the Xeon Gold 6138, which retails for twice as much as this $1075 USD 24-core / 48-thread CPU...

... The EPYC 7401P is a very viable processor if you are looking for a single-socket server/workstation-class CPU for about $1000 USD and will be running highly-threaded workloads. The EPYC 7401P tended to compete with and largely outperform the Xeon Gold 6138 that retails for twice as much and is just a 20 core / 40 thread CPU...

... [EPYC 7401P] for a 24 core / 48 thread / 2.0GHz base / 3.0GHz boost / 64MB L3 cache and eight channel DDR4-2666 memory support and 128 PCI-E lanes, the value is outright incredible...
AMD Ryzen Threadripper 1900X CPU Review
AMD launched its Threadripper CPUs for high-end desktops. But, at the last minute, it also turned heads with a cheaper Ryzen Threadripper 1900X, an 8C/16T model that drops into X399-based motherboards. The company claims its 1900X is an ideal entry point for folks who might want one of the other Threadripper chips at some point down the line...

... Remember a few short months ago when Intel introduced its Kaby Lake-X Core i7-7740X, which sold for an affordable $350, giving the impression of high-end value, but then required a super-expensive X299-based motherboard? Ryzen Threadripper 1900X sort of feels like that to us. But whereas the -7740X totally neutered Intel's platform with just 16 PCIe lanes and a pair of disabled memory channels, at least Threadripper 1900X comes armed with all of its architecture's functionality intact. Sixty-four lanes of PCIe 3.0 and four channels of DDR4 memory with ECC support may make the difference to power users with lots of add-in devices or bandwidth-sensitive workloads. But 1900X just isn't much more compelling than Ryzen 7 1800X, which also supports ECC memory on some motherboards and comes with a more affordable platform...
AMD Launches Ryzen Mobile Processors
AMD announced that its Ryzen Mobile processors, the APUs formerly known as Raven Ridge, will be available in laptops from leading OEMs in time for the holiday season...

AMD has a key advantage over its rival Intel ... it's the only company that produces both x86 processors and GPUs. The company ... is tying the graphics cores and Zen microarchitecture together with the Infinity Fabric. According to AMD, the pairing provides explosive performance gains of 44% more multi-threaded CPU performance and 161% more graphics performance than Intel's new Kaby Lake Refresh mobile processors...
AMD Posts Banner Q3 Financial Results; Returns To Profitability, But Stock Drops
AMD posted its first profit in three years during yesterday's third quarter 2017 financial results...

... noted that client computing revenue has increased by a "strong double-digit percentage" and that the company has reached 40% to 50% desktop processor share with some e-tailers...

... Much of the investor angst stems from a Citi Research sell rating for AMD's stock... Obviously, the firm feels that AMD's processors aren't competitive enough against Intel's latest...

... The signs of the company's efforts made an appearance in AMD's financials. The company has raised its R&D spend by 20% year-over-year...
AMD sales soar, actually makes a profit, beats expectations, share price... decimated
Intel's antitrust shield even loses when it wins...

... "Strong customer adoption of our new high-performance products drove significant revenue growth and improved financial results from a year ago," [AMD] chief exec Lisa Su said of the results....

... "I'm looking forward to see what AMD can do in the next six months with the new Zen and Vega-based Raven Ridge notebook parts and Epyc driving some revenue. Finally, I'm not concerned with the Q4 revenue forecast decline as this is seasonal and attributable to declines in game consoles. This happens every Q4. The Q4 decline is expected."
Intel's €1bn EU antitrust appeal: What the heck is the AEC test?
... The chipmaker's long-running battle to overturn the $1.06bn fine it received from the ECJ in 2009 - following allegations from rival AMD that it used funds to coerce PC builders into favouring Intel inside - took a new twist yesterday as the case was batted down to a lower court for additional scrutiny. The Register notes that the fine itself was not kicked out, but a decision made by the lower court is being called into question...

... It's not really a winning or losing decision, it just indicates that there's more analysis to do...
For those real-world people with normal human memories, a good brief reminder of some of the 'business trickery' perpetrated by Intel against AMD:
Europe Fines Intel $1.45 Billion in Antitrust Case
... Intel had granted rebates to major computer, including Acer, Dell, Hewlett-Packard, Lenovo and NEC, on the condition that they purchased all or almost all of their supplies from Intel... Intel made payments to some manufacturers in exchange of postponing, canceling or putting restrictions on the introduction or distribution of AMD-based products... Intel also had made payments to Media Saturn Holding, the owner of the MediaMarkt chain of superstores for only selling Intel-based computers in Germany, Belgium and other countries...
Looking good for AMD and better for us users.
Shame about the 'business silliness'... I wonder what the R&D spend vs Marketing spend and Lawyers spend has been for Intel over the last few years...
:-(
IT is what we allow it to be...
Martin
---
See new freedom:
Mageia Linux
Take a look for yourself:
Linux Format
The Future is what
We
all make IT
(GPLv3)
ID: 1897742 ·