Hi
I was just introduced to SETI@Home by a friend, I have set up BOINC and have been working through tasks for about 24hours now. My friend also told me about "Lunatics" and their application to speed things up.
I have downloaded, and tried to install, I believe I have this correct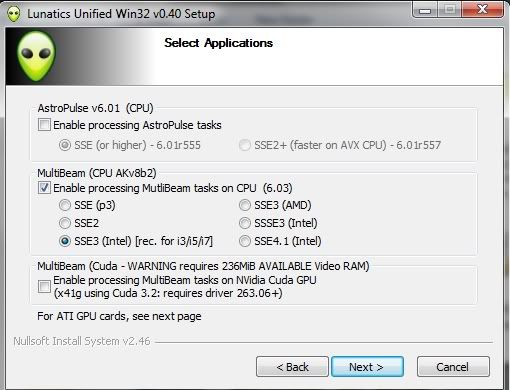 I don't want Astropulse at the moment as this is just an older laptop.
I don't select anything from the next screen
Then I am presented with this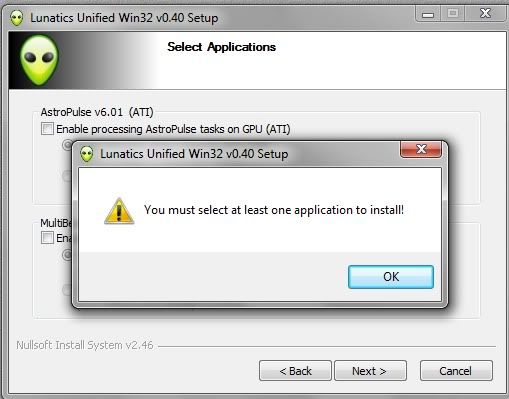 What am I doing wrong?
Any advice greatfully received