OzzFan
Volunteer tester





Send message
Joined: 9 Apr 02
Posts: 15423
Credit: 53,535,395
RAC: 8,289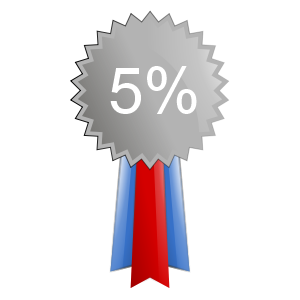 It sure is, and I suppose you're going to suggest that such craftsmanship can only come from extraterrestrials. Our ancestors were quite sophisticated, and that device is a perfect example of the capabilities of the human species.
ID: 1257843 ·


Chris S

Volunteer tester




Send message
Joined: 19 Nov 00
Posts: 39531
Credit: 29,191,601
RAC: 13,221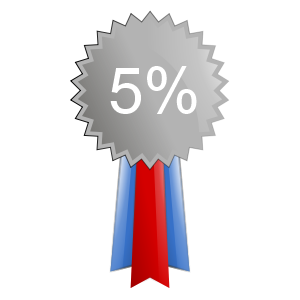 The Antikythera mechanism is an ancient analog computer designed to calculate astronomical positions. It was recovered in 1900–1901 from the Antikythera wreck, but its significance and complexity were not understood until a century later. The construction has been dated to the early 1st century BC. Technological artifacts approaching its complexity and workmanship did not appear again until the 14th century A.D., when mechanical astronomical clocks began to be built in Western Europe.
Most certainly not of alien origin, just a clever clockmaker ahead of his time. Still fascinating though.
ID: 1257993 ·


ML1
Volunteer tester


Send message
Joined: 25 Nov 01
Posts: 9293
Credit: 6,617,351
RAC: 4,047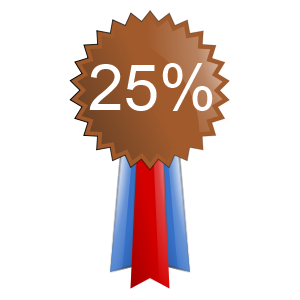 For a discussion from some time ago, this better more succinct summary I think gives a better summary and even includes the clever 'too close' get-out clause!
What is the smallest possible thing in the universe?
... We imagine that we can move any distance we like, no matter how small.

This perception was exploited by Zeno in one of his famous paradoxes. Achilles could never actually get anywhere since the distance he would have to cover could be halved an infinite number of times - halfway there, halfway again, and so on. He would have to take an infinite number of ever-smaller steps to reach his goal.

Mathematicians have explained this apparent paradox, and are completely comfortable with infinite numbers, as well as infinitely small distances and objects. Their answers are used in physics to describe the world inside the atom.

But nature is not so comfortable with this. When we try to describe something as a "point" - an infinitely small object, that throws up some of the most intractable problems in physics.

Since all of particle physics relies on "point-like" particles, reacting to forces in tiny spaces, one can anticipate trouble.

This duly appears in the form of nonsense answers when the equations are used at the smallest distances.

Physicists are therefore increasingly suspicious of points, and asking whether in fact Nature has a limit for the smallest possible object, or even whether there is a smallest possible space. ...
The old discussion is quoted below. This should be worth a good few beers to untangle!
;-)
Cheers,
Martin
There is great insight to be gained in why the paradox is a paradox and how the paradox works. Seeing why that particular paradox is a paradox, and what extra detail is needed to unravel that, is very significant for understanding your reality.


Ok lets think again, this is my take upon it, which is a slightly different to Aristotle but intrinsically the same.

The man & the tortoise and the man & the bus are two similar paradoxes, that use the same conjecture, i.e. that before you can travel the whole distance you must first have travelled halfway. Then before you can travel the rest of the distance you must next have travelled half way of the remainder to travel. This is represented by the series X=1/2+1/4+1/8+1/16+1/32 ...... etc. Each term being half of the preceding term. By simple inspection it can be seen that the series is infinite, and will never end.

There is a difference between them though in that one has two moving objects, and one has a fixed and a moving object. Lets examine the tortoise one first.

The tortoise starts off first and some time later the man starts off behind it. He sees where the tortoise is and travels half way to THAT point. When he gets there, he sees where the tortoise is NOW, which is a bit further on than he saw before. So he again travels half way of the distance. Using that logic he could get to within a millionth of an inch of the tortoise but never catch it. Of course in practice once he is that close, one stride and he is in front.

Now the bus. He sees where the bus is and travels half way to it. When he gets there, he then travels halfway of the remaining distance. and so on. Using that same logic he could get to within a millionth of an inch of the bus but not reach it. Of course in practice once he is that close, he just hops on the bus.

It all depends upon which question you ask! If you ask can the man ever reach the tortoise or bus, then the answer is no. If you were to ask

1. Could the man ever get close enough to the tortoise so that he could jump over it, then the answer is yes. At that point the infinite series stops, and a new event takes place.

2. Could the man ever get close enough to the bus that he could hop on it, the answer is yes. At that point the infinite series stops, and a new event takes place.

So how did Zeno manage to confuse us? Zeno's argument is based on the assumption that you can infinitely divide space (the race track) and time (how long it takes to run). By dividing the race track into an infinite number of pieces, Zeno's argument turned the race into an infinite number of steps that seemed as if they would never end. However, each step is decreasing, and so dividing space and therefore time into smaller and smaller pieces implies that the passage of time is 'slowing down' and can never reach the moment where Achilles passes the Tortoise. We know that time doesn't slow down in this way. The assumption that space (and time) is infinitely divisible is wrong.

Happy now? You owe me a beer :-)


That is indeed a good effort worthy of a beer, even if you didn't quite get there... :-(

Zeno's argument is completely correct as far as his argument goes. However, to complete the story, a wider view must be taken, or additional detail included.

Focussing on Zeno's argument alone, indeed "you never get there". Except for this ingenious observation that introduces a new detail outside of Zeno's argument:


Heck, once the man reaches less than the Heisenberg uncertainty distance for his wave function from the object, he is there. In this case he can and will reach each object.


So that one definitely gains a bonus beer!


The point that Zeno is (deliberately) blind to is that velocity remains constant, and that by halving the remaining distance, you are also halving the time interval to the next iteration. Hence, as each new step in the argument causes there to be yet more steps required to complete the new distance, the time intervals are similarly shortened.

So... As you get to traverse ever smaller steps, you also traverse those ever smaller steps ever more quickly through time so as to maintain constant velocity. And as mentioned by our comic scientist, the series "converges" to the correct real world observed answer.


Now for mathematical integration... Exactly the same "trick" is done to gain the answer there. However, to take a short cut through the Zeno thinking, there is a set formula ("cooking recipe") to do that reliably and 'easily'.

In short, integration divides a calculation into infinitely thin steps, but you equally get infinitely many of them, so that you get an infinitely accurate addition of all the area under a plotted graph of whatever function. (The description and mathematical jargon are more difficult than the doing!)


That must be worth sharing some beer!

;-)

Cheers,
Martin
---
See new freedom:
Mageia5
See & try out for yourself:
Linux Voice
The Future is what
We
all make IT
(GPLv3)
ID: 1279602 ·