More on the suspect, He's German and hates the US according to the Local TV News.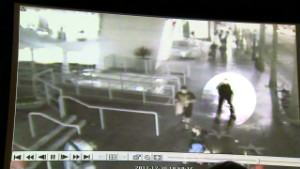 More than $2 million in damage has been done, the mayor said.

There is "some reason to believe" the vast majority of the fires was started "by the same person or persons," the mayor said.

It was unclear if there was any connection between the two men arrested last week, ages 22 and 55, and the newest suspect.

"It's an absolute abomination that this person would do this in a very densely populated area of Los Angeles," Villaraigosa said.

Hundreds of investigators are working together from various and local and federal departments, the mayor said.

Los Angeles has not seen such a rash of fires since the city's riots in 1992.

City councilman Tom LaBonge described the fires as the work of an arsonist who struck "like lightning."

____________
Pluto is still a planet.

Beep! Beep!