Angela

Volunteer moderator
Volunteer tester





Send message
Joined: 16 Oct 07
Posts: 13009
Credit: 31,274,011
RAC: 31,897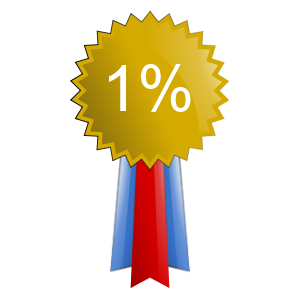 Wow, you folks are all pretty darn good guessers!!!

The weight estimates came in from 142 lbs (Eric thanks you Chris!) to 202 lbs (Hmmm... that is "Sirius-ly" what Eric may weigh by the time the holiday season is over!) I did enjoy the guess of "900 Newtons", so thank you Ms. Esme, resident physicist!

Eric's weight this morning was 192.1 pounds, so the winner is Uli whose guess was the closest at 193.5 pounds - only 1.4 lbs. off. Congratulations Uli! The check is in the mail.

Turns out we didn't need the tie-breaking quiz to determine a winner in this contest, but I sure did enjoy all of your funny answers!!!

If anybody is curious, here are the correct answers:

Much Ado About Eric:

1. Eric's height is 6 feet, exactly.

2. Eric's favorite cookies are his mother's Spritz cookies.

3. Eric's favorite past-time is bass fishing.

4. Eric's first computer was an Epson Equity II+.

5. Eric grew up with a dog named Dusty and Dusty's breed was...

MINIATURE POODLE!!!!!!! (In theory, the dog belonged to Eric's maternal grandmother, who lived with his family in her later years.)


6. Name a beer that Eric would happily drink.

Well, there are many. Right now I think there's some Guinness Stout, a couple of Fat Tire Ales and some new thing called "Censored" in our fridge. In the summer Eric enjoys a nice Hefeweizen with a squeeze of lemon off of our tree. Basically Eric will drink anything with color and flavor, as long as it is not sweet, and as long as it does not have the word "pumpkin" on the bottle.


7. Name a food that Eric will not eat.

Oh my goodness, there are so many things that man will not eat!

Let's see... there is pumpkin, winter squash of any kind, peaches, nectarines and most stone fruits except for plums (which he will only eat chilled), cooked apples, cooked bananas, eggplant, sweet potatoes, tomatoes, dates, prunes, raisins, coconut, figs, cashews, milk (unless the milk is cooked in something like a chocolate pie filling), lite beer, light-colored beer, sweet pickles, any dish that mixes sweet with savory... Oh I give up! The list is virtually endless. He is a very, very, very picky eater!!!!!


8. Does Eric prefer his Manhattans "on the rocks" or "up"?

Definitely "up" and the stronger the Manhattan, the better.


9. If Eric had to choose between being bitten by a raccoon or spending the afternoon with Angela's sister, Eric would pick...

Well raccoon bites can be pretty dangerous, so being the ultimate pragmatist Eric would spend the afternoon with my sister.


10. Multiple Choice: When Eric and Angela were dating, he once took her on a date that involved:

A. electronics surplus shopping
B. dinner at Burger King before attending an opera
C. a hike through a cow pasture
D. all of the above

Why did most of you guess "D"?!!!!????!!!!

I guess you all know Eric well, because sadly, "D" is the correct answer.


Now then, I would like to propose that the winner of this contest start another contest to keep us amused, and that the winner of that contest start another contest in turn, and so on until we find E.T.!!!

What do you say, Uli? Will you make up a contest for us to play?

You could offer the winner a prize of your choice, but if I may make a prize suggestion, I'd like to propose that the prize in the next contest be a copy of Uli's Potato Salad recipe. Her potato salad is legendary!

ID: 1049694 ·


Uli
Volunteer tester





Send message
Joined: 6 Feb 00
Posts: 10848
Credit: 5,743,225
RAC: 0


Just so you guys and girls know, I didn't have any inside information.
Thank you for the win Angela.
Now you put me on the spot in two ways. I have no clue of what kind of contest todo. Secondly I never messure anything, so some cooks may need help in getting it right.
If any of you out there have a suggestion for me, send me a PM.
I think Nin Ki would have enjoyed this contest. Good bye my friend, hope you will rejoin us again someday.
---
Pluto will always be a planet to me.
Seti Ambassador
ID: 1049733 ·

kittyman

Volunteer tester





Send message
Joined: 9 Jul 00
Posts: 50173
Credit: 960,104,336
RAC: 258,755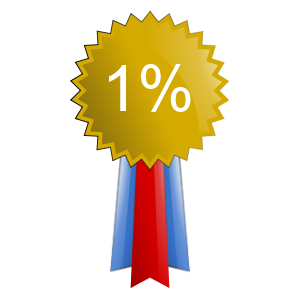 Nobody yet has guessed the width of his hypotenuse....
And that, my friends, would certainly be a lot of news.
As Tom Lehrer said......and THIS would be Eric's favorite song...
The Elemental Song.......
---
"The secret o' life is enjoying the passage of time." 1977, James Taylor
"With cats." 2018, kittyman

ID: 1049736 ·

kittyman

Volunteer tester





Send message
Joined: 9 Jul 00
Posts: 50173
Credit: 960,104,336
RAC: 258,755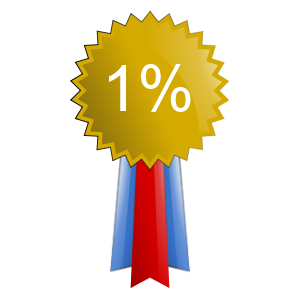 And, of course.......
As he is a confessed agnostic......
would love this one..
Making fun of us all......the Vatican Rag......
---
"The secret o' life is enjoying the passage of time." 1977, James Taylor
"With cats." 2018, kittyman

ID: 1049740 ·