Visual SETI

Does anyone else spend time looking for visual signs of Extraterrestrial Intelligence in Astronomical images? - - - Because i do this all the time. I've been doing this for years now. I actually can't help myself, i kinda do this sub-consciously as i look at beautiful astronomical images. Sometimes i can spend several hours looking at one high resolution image.

I use the words "Visual SETI" as opposed to "Optical SETI" because Optical SETI is a distinct field that is looking for possible laser type optical pulses from intelligent life, i'm not looking for this.

Visual SETI is very simple to do. You just visit the websites of the worlds largest optical telescopes, download the largest possible resolution images they have and start looking for anything in the picture that looks like nature might not have created that structure. I use images from both ground and space based telescopes, including the Hubble telescope. I blow-up the images very large and study what i see very closely.

Basically, in very high resolution astronomical images, almost everything that is not black in colour is a star, nebula or galaxy that is shining because of nuclear fusion.
But...... Very long exposure images of very distant galaxy's and stars will also contain "foreground" stars or stars that are close to us in astronomical terms.

Today we know about over 450 exoplanets, planets around other near-by stars. So by examining some of these Very long exposure images of very distant galaxy's and stars, theoretically you might spot a possible exoplanet or maybe even something that looks like it could not have been created by nature.

So far i have not spotted anything that looks like nature did not create it. But i do wonder about many of the objects that i have seen. It can be very difficult to say whats a very dim star and whats a bright surface of an exoplanet. So far i cannot report finding any aliens, but i have lots of stuff that could be classed as possible exoplanet candidates.

What to look for? --- Well anything that is not a circle or is blurred and possibly moved while the camera lens was open. Maybe anything with a straight edge. And of coarse, i'm always looking for "starship enterprise" type craft, if they ever show up!! LOL :) --- Basically anything that nature might not have created.

Anybody else ever do this?

----------------

Example image blown up and zoomed in. Its from the large binocular telescope in Arizona. I circled 3 interesting objects in red just as examples.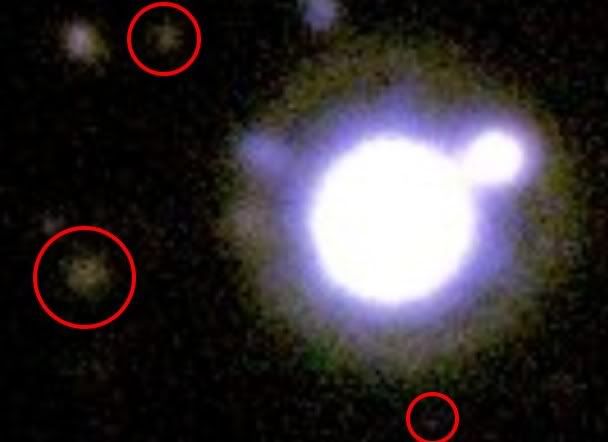 The one with the biggest red circle is blown up further in this example;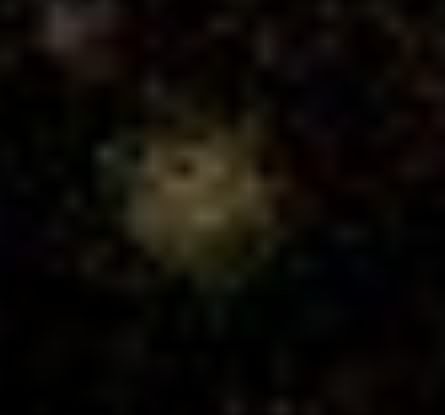 In the above image, i see at least 5 objects of interest. In this next image i have circled them so you can see what i am looking at. Its the same image but i just added the circles.




The green, blue and purple circled objects are interesting. What are they,cos they are not stars! All 3 are on the near side of the larger object circled in red.

John.
____________