Our international team has been around and doing SETI for over 6 years.
We finished 70th in the SETI Classic top 100 teams.
And are currently also in the top 100 for BOINC/SETI II.
We paricipate in most of the other BOINC projects.
Everyone is welcome!
---
Mike Bader
BOINC V7.10.2
http://setiathome.berkeley.edu/team_join_form.php?id=5 - Join Our International Team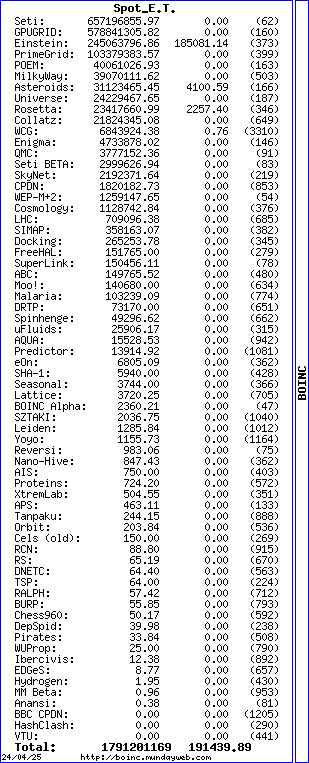 [img]http://boinc.mundayweb.com/one/stats.php?